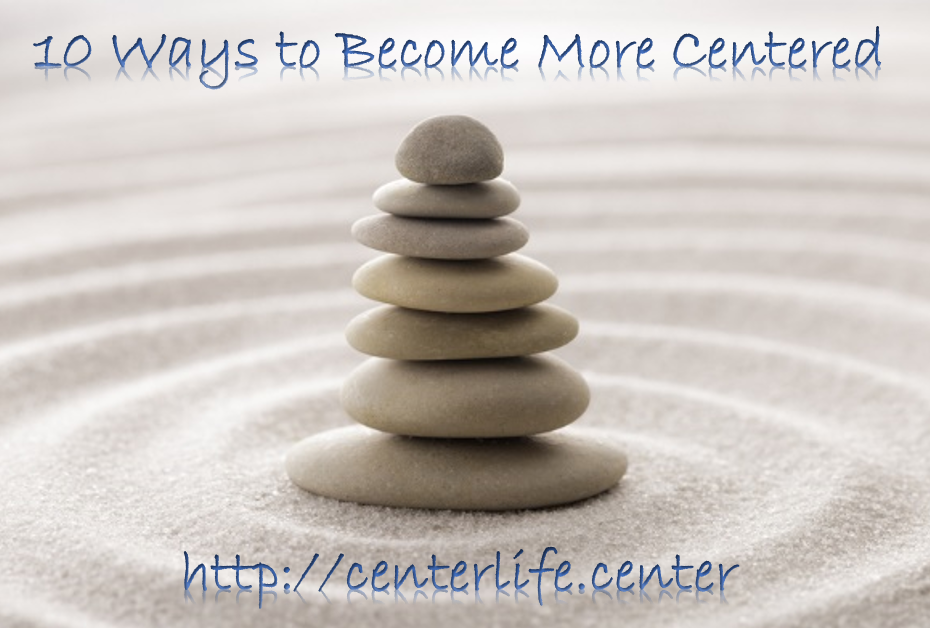 Use these new and practical methods to become more centered and thereby calmer, happier, and more focused!
Or Download the .pdf File Here:
10 Ways to Become Centered – Jin Nua Teachings
10 Ways To Become Centered
"A long, deep breath is the equivalent of a full stop and the key to centering"
-Eric Maisel
Centering brings a host of untold benefits including peace of mind, increased clarity, a broader view, and an amplified ability to focus and apply one's intentions.
Jin Nua, acclaimed speaker and author of the Centerlife Book Series, shows that while most focus on the classic techniques of yoga and meditation, there are in fact many alternative means to center yourself in your weekly routine.