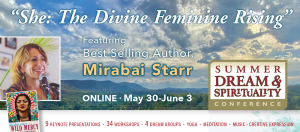 I was honoured to speak at the Haden Institute 2021 Summer 'Spirituality and Dream' Conference on 02 June 2021.
The conference included an exceptional mix of Christian thought leaders, spiritual minds, and Jung Psychologists which delivered a robust exploration of the human condition and its potential.
Check out my powerfully insightful presentation on how to build a larger spiritual presence through gleaning nature's language of communication and her harmony generating wisdom.